Linda McNeely Mcleod, M.Ed. and Louis W. McLeod, Ph.D. both trained with Dr. Harville Hendrix over 25 years ago and are both Imago Relationships International Advanced Clinicians. Linda and Louis are both Certified Workshop Presenters of the Getting the LOVE You Want Workshop for Couples. Linda and Louis have been conducting workshops together for over the past 25 years in which more than 1500 couples have participated . They have been married for over 35 years and have two adult children.
LOUIS W. MCLEOD, PH.D.
Louis W. McLeod, Ph.D. has been in independent practice of psychology in Atlanta, Georgia for 42 years, in addition to working in mental health and alcoholism treatment centers. His practice includes individual psychotherapy as well as couples therapy. Louis ia a partner with Pine River Psychotherapy Associates. He is also on the faculty of The Pine River Psychotherapy Training Institute, in Atlanta where he teaches classes on couples therapy, group therapy, as well as on impasse and treatment failures.

He is a member of the American Association for Marriage and Family Therapy, the American Psychological Association, The National Registry of Marriage Friendly Therapists and Imago Relationships of North America.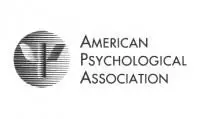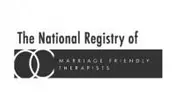 LINDA MCNEELY MCLEOD, M.ED., LPC
Linda McNeely McLeod is both a Licensed Professional Counselor and business consultant with over 35 years of experience and expertise in developing and counseling individuals. Her counseling practice focuses on couples counseling and individual counseling with adults. Her consulting includes executive coaching, organizational development, and performance management with corporations and churches.

Through her professional journey in both the mental health and corporate arenas she has learned that our personal and professional satisfaction and success comes in our capacity to develop positive connections with individuals which then can develop into impactful and fulfilling relationships. She enjoys and is energized by her current work with people in their intimate primary relationships as well as their professional relationships to improve organizational results.
Ms. McLeod has made several presentations for the National Human Resource Planning Society, the Association of Training and Development, the Atlanta Society for Human Resource Management and the Georgia Psychological Association.